World changing ideas
Fast Company's World Changing Ideas awards honor concepts and products that are beneficial to society. Here is a selection of entries that won the awards in the 2017.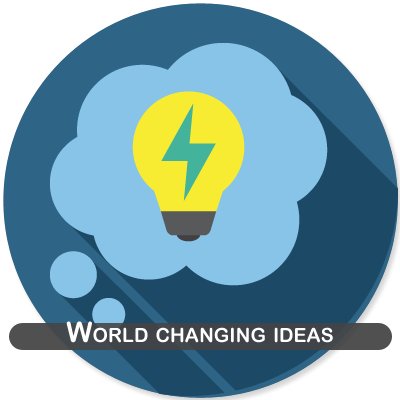 World changing ideas
Main titles
Entries are judged according to impact, design, scalability and ingenuity.
General Excellence
- Empatico, Kind Foundation
Free video-conferencing and digital learning platform designed to build empathy between different people and different cultures.
Advertising
- The Humanium Metal Initiative, Great Works
The metal for melted guns will go to artists' work, and the proceeds will be given to organizations involved in eliminating violence.
Consumer Products
- HelpUsGreen, Kanpur Flowercycling
Collecting millions of tons of flowers left at temples and mosques, then turning the waste into products like incense sticks, soaps, and eco-packaging.
Developing World Technology
- DigiFarm, Vodafone
User friendly text based mobile agricultural platform. Contains information for farming and growing crops and also offers access to loans and discounts.
Energy
- ET-One, Thor Trucks
Short range heavy duty trucks that are all-electric. Carries 80,000 pounds of cargo, and travels 300 miles on a single charge.
Transportation
- Alice Commuter, Eviation
Small electric planes that will make routes on a small budget.
Urban Design
- Los Angeles ADU Project, Los Angeles Innovation Team
Making of "accessory dwelling units" (ADU's) or backyard homes, more accessible to tenants in high rent cities.
Source: fastcompany.com