Kissing up to the boss can increase employees' bad behavior in the workplace
Employee ingratiation behaviors can have immediate harmful effects on productivity and civility in the workplace.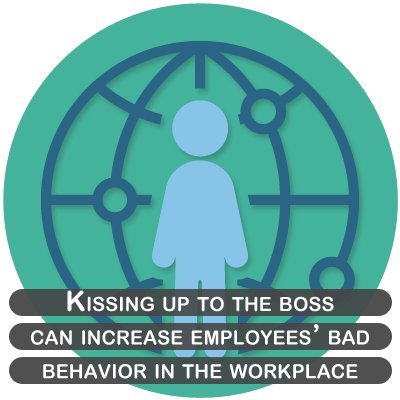 productivity and civility
Main titles
"There's a personal cost to ingratiating yourself with your boss, when your energy is depleted, it may nudge you into slack-off territory." - Anthony Klotz, associate professor of management, College of Business at Oregon State University.
Ingratiation behaviors, known as impression management tactics, can have positive effects in employee evalutations.
"Generally, impression management in the workplace is about wanting to be liked and appearing capable," - Lawrence Houston III, assistant professor of management in OSU's College of Business.
In the study two tactics were followed, ingratiation and self-promotion. Ingratiation is basically kissing up to the boss, whilst self promotion is highligting one's accomplishments.
Ingratiation was found to limit self control. This means people who deployed kissing up measures were more likely to deplete energy which lead to higher chances of wasting time or being mean to others. No similar link between self promotion and energy depletion was found.
The effects of ingration were mitigated in employees with higher degrees of political skill, that is the ability to understand and navigate social situations.
Source: today.oregonstate.edu