7 steps to successfully start a creative freelance career
Freelance work needs hard work and preparation. Success comes about through planning and professionalism.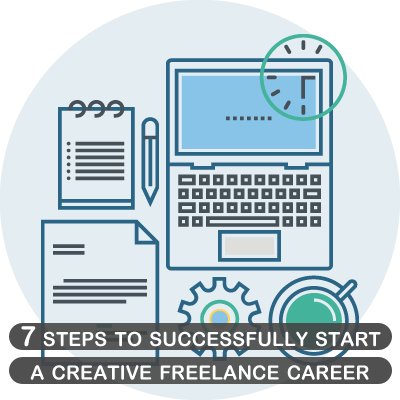 freelance career tips
Main titles
Define Your Goals
Define where you are going and what you want to do.
Test the Waters
Don't quit your day job in the beginning.
Know Your Niche
Understand that your market isn't everything under the sun.
Find Clients
Brush up on your communication skills and receive invaluable feedback by reaching out to people you already know.
Create an Online Presence
This is key to attracting new clients.
Know Your Numbers
An accountant can help!
Get Organized
The goal is to focus on your creative work.
Source: mymodernmet.com